Aug 22 2014
This week's random picture is of the Folly Beach Pier in South Carolina that I took on our last day of vacation…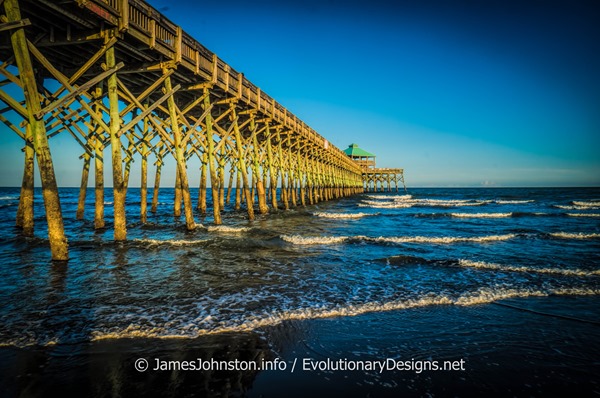 The Folly Beach Pier, is jus like any other pier you might see on the coast. It's a fishing pier that the locals and visitors use every day. If you want to fish from the pier, you can either rent the equipment and purchase a fishing license or if you have your own gear, you can buy just the license.
During our vacation, I wanted to do a little fishing but, I ruled that out for some other trips that looked to be more interesting.
About the Image
This image was shot just before sunset by hand with my Sony Nex-3N and a 16mm pancake lens. I then edited it in Adobe Lightroom. This image is not completely processed since I am on a business trip and only have to my Asus Windows 8.1 Transformer tablet. This screen is  a little small to edit images and see all the details. At some point, this image will be edited with my desktop.
The following two tabs change content below.
James spends most of his free time using social media and loves to teach others about design, web development, CSS, SEO, and social media. He is addicted to Wordpress, social media, and technology. You can find him his business website ,
Evolutionary Designs Blog
or his or his personal site,
personal site
Do not forget to follow him on Twitter
@element321